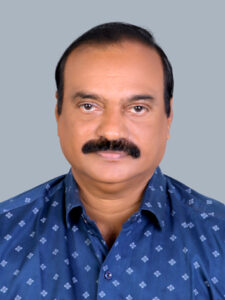 Founder & Managing Director
Shri. PB Subash Chandrabose
Trust Builders & Engineers is a Company, promoted by Shri P.B. Subash Chandra Bose, Founder & Managing Director, who is in the field of Development and Construction of various Residential and Commercial Properties in the City of Thiruvananthapuram and its Suburbs.
He has 38+ years of experience in the construction field which includes Plan, Design, Budget, Estimation and Execution.He is more focused on cost effective construction with long and healthy customer relationship.
The Promoter had successfully completed various projects like Indoor stadium, Individual houses, Commercial projects, Residential flats & villas, Single & Multistoried buildings and had done sub-contract works for reputed builders like Heera, Skyline, P.R.S, P.T.C etc.
Mr. Ferhan S Shajeer
Lead Structural Engineer
Dubai Municipality Accredited
Mr. M.S Ameen Khan
Principal Architect
LEED® Accredited (US GREEN BUILDING COUNCIL)